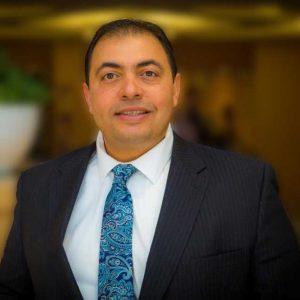 Erfan Hettini
Founder of Save Payments, Bestselling Author, Speaker, Consultant, Thought Leader
Thank you for choosing Save Payments as your Merchant Services Provider!
Providing total merchant solutions for businesses in Retail, Restaurant/Hospitality, Health, E-commerce, Mobile and more, including high-risk, hard-to-approve type of businesses. We help businesses grow by providing the best merchant account solutions for every type of business. Our services enable your business to accept payment through credit card processing terminals and credit card processing software.
SAVE Payments believes that offering the best price for credit card and debit card processing is truly not enough to grow a long term and viable relationship with an organization. You need to build a strong relationship by providing the best service and options from the start by perceiving the customer more as a valued business partner in business with you and help that partner grow their own. That's what we believe and practice at Save Payments. Come experience the difference with us.
Connect with me:
Our Advantages We Accept all Business
We have partnered with several banking partners from the start ranging from the traditional retail processor to the high-risk to enable us to serve a wide spectrum of merchants. We can accept most business types including high-risk, so feel free to request a no-obligation quote from us. No Long-Term Contracts
Month-to-Month
We believe in offering our merchants the best pricing and service available right from the start, so they would stay with us long-term. Save Payments has been offering no-contract, zero-hassle, no early-termination fee merchant accounts ever since 2011. Low Processing Fees
Save payments offers some of the most competitive rates in the industry including for High-Risk Industries such as the Travel and Internet Marketing. In fact, we've always offered the most transparent and cost -effective Interchange Plus pricing and fixed margins to all of our merchants. We pioneered the practice ever since our inception in 2011. Multi-Currency Processing
Increase sales by enabling your international customers to pay you in their own currencies, at guaranteed conversion rates and prices (over 150+ currencies)
Alternative Payment Solutions (e-Commerce)
Do you have customers who don't have or want to use a credit card leading to missed sales? We can Process more than 15 alternative payments (China Debit, DirectPay EU, EuroDebit, iDEAL, Korean Debit, PagosBancarios and more). Advanced (EMV) Terminals & Contact-less (NFC) Payments
Give your customers more convenient ways to pay for merchandise and minimize their exposure to identity theft and data breach with these advanced- secured payment solutions. Media Funding
Unique funding products designed specifically for direct response companies to finance their air-time advertising campaign. Merchant Cash Advance
Get the money your business needs within a few days with no collateral, personal guarantee, restrictions or hassles. Robust Account Management & Reporting Tools
Get online real-time information on your transactions, deposits and more 24 hours a day, 7 days a week. Multiple Platforms
We have the necessary technology and options to integrate all your payment options in a seamless manner that would make your operation more efficient whether you're using a POS system, virtual terminal or taking orders by phone or through an online shopping cart. Working Capital Solutions
Purchase inventory, expand your product line, test new marketing campaigns –for established, qualified merchants with proven credit card sales volumes. Free Merchant Consultation
Feel Free to contact us today for any questions regarding your merchant account needs. There's no pressure, obligation or commitment-simply answers. Next Day Funding
Get your money deposited as soon as the next business day within 24 hrs. if you have a qualified merchant account.
24/7 Customer Support
You can reach a live representative to assist you with your merchant account needs 24 hours a day, 7 days a week.