A Guide for Startup Businesses Searching for Credit Card Processors
A Guide for Startup Businesses Searching for Credit Card Processors
Apply For A Merchant Account
We Accept High-Risk Business Multi-Currency Processing Platform Alternative Payment Solutions(E-commerce) Advanced( EMV) Terminals & Contact-Less (NFC) Payments We do business in All continental U.S, Canada and 33 European and international destinations (certain criteria apply)
Contact Us
Account Merchant FAQ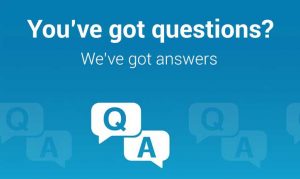 A Guide for Startup Businesses Searching for Credit Card Processors
You are planning to open an online website, and just like the rest, you want to offer credit card payments to your future customers. So you are out looking for a credit card processor. But with so many to choose from, you are finding it hard to really come up with an excellent decision.
We can help you by giving you a list on what to look for in credit card processors:
Find one that accepts start-up or small-time businesses.
Not all credit card processors are open to startups or small businesses for one good reason: lack of reputation. If your reputation is tarnished, so will be theirs. Moreover, a lot of them will demand financial records, business registration, and other types of requirements, some of which you may not obtain as of the moment. Nevertheless, a couple are opening up their doors to small and start-up business just to make sure they will remain competitive in the market. To know if they do, ask.
Determine how much you are going to pay.
E commerce credit card processing providers greatly vary on how much they ask from their clients. Some have excessively high rates, others low. Needless to say, do not easily bite a deal with very cheap rates. As they say, you may get what you pay for.
Processors can have a variety of credit card processing rates. Request for a copy that lists them down, and ask yourself, "Are these rates justifiable or reasonable?"
Work on your credit score.
Credit card processors can deny applications of business owners who have poor credit scores. If you are suffering from one, you may want to work on improving it first before you seek a provider for your online website or even start your own business.
Find out how secure they are.
Never be afraid to ask their different methods of securing the payment gateway or the checkout page. Even your customers would demand such information from you. Though none of the options can guarantee zero phishing, hacking, and planting of malware, a lot of them offer a very high level of protection.
Identify what types of cards they can accept.
Today there is a host of credit cards and debit cards. If you want to greatly increase your chances of converting prospects to customers, you should be able to offer as many choices as possible: from Visa to MasterCard and Diner, from debit to credit cards.
---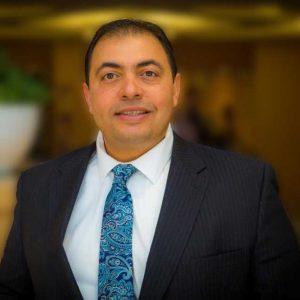 Published on Jul.11 2016 03:53 am by Erfan Hettini
About the Author:
Edward Erfan Hettini is the founder of Save Payments Merchant Services . He envisioned a one of kind Merchant Service Provider, that's owned by business owners for business owners to provide straightforward pricing& excellent service minus all the games and predatory practices that come when dealing with an industry insider. He's also a consultant, a poet, a Biz Growth expert, a Movie Producer and the author of best selling book "101 Reasons You Should Fire Your Employer & Start Your Own Business.".